Now more than ever, it's important to create a safe and healthy work environment for your employees, while promoting a sense of belonging. This can be as simple as installing more coffee machines around the office to something bigger such as adding more furniture and creating an open office environment.
Small steps like this can have a big impact on developing a strong company culture where employees want to be. One idea that is growing in popularity is adding lockers to your office space. Lockers may not seem like a huge deal, but they can go a long way in making employees happy by creating a tidy workplace and a safe place for them to store items.
Keep reading to learn about the different types of office lockers available from A.G. Maas and how this addition can pay huge dividends to businesses in the long term.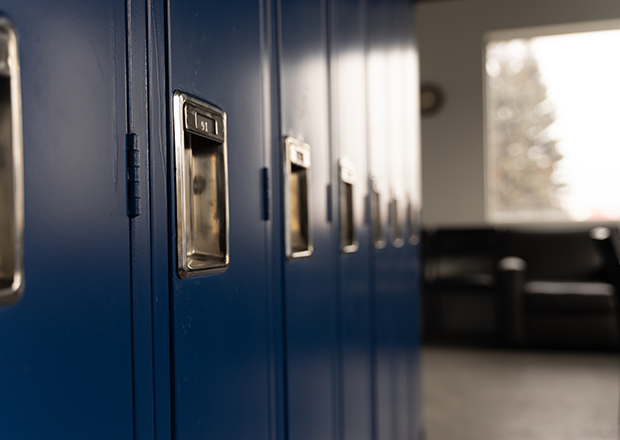 The Benefits of Installing Employee Lockers
A place to store personal belongings
Let's face it, a lot of us bring quite a few items into work each day. This includes phones, purses, snacks, coats, hats and workout clothes if your business has a gym. Having a personal space to store some of these items can keep them safe during the work day.
Reduces office clutter
When employees have a space to store personal items, it can significantly reduce the amount of office clutter. Keeping some of your personal items off your desk or out of your office can give your workplace a more professional feel and increase productivity with much less disorder taking up free space. This also frees up more space for your important work documents, which creates a tidy and organized space.
Provides security
Whether it's your purse, smart devices or keys, storing them in a private locker can give employees the peace of mind of knowing that their items are safe during the work day. Instead of worrying about the phone they left at their desk, they can focus on their work.
Creates a sense of belonging
Personal lockers can create a sense of belonging among co-workers. This can improve employees' morale, help them stay more connected to the business and improve company culture and productivity.
Great for hot desking
Hot desking is becoming much more common in today's workforce, especially with the rise of hybrid and remote work. Hot desking is the practice of employees sitting in different places depending on the day, which can help them connect with team members they don't usually have contact with. Because employees don't know where they might sit the next time they're in the office, a locker is a great place to store personal or work belongings.
Different Types of Employee Lockers
A.G. Maas offers dozens of different types of lockers in all styles and sizes. From single-tier, three-column lockers (which might remind you of your school days) to three-column box lockers which can serve the locker needs of several employees in a small area, A.G. Maas has you covered.
The sky's really the limit when it comes to choosing the right types of lockers for your business. To learn more about the lockers we sell, contact A.G. Maas today. One of our professionals will be happy to come to your site and assist you in choosing lockers for your employees.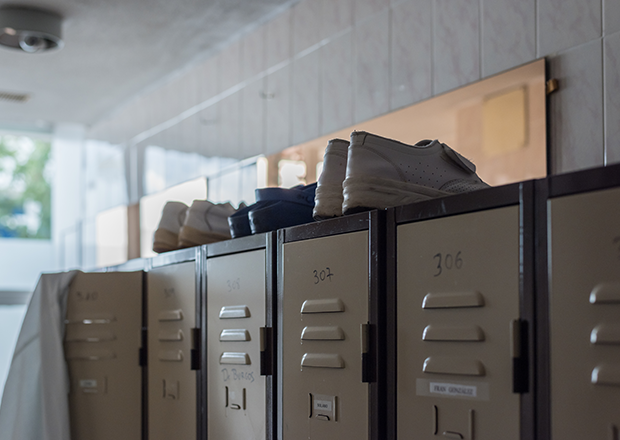 Contact A.G. Maas for Employee Lockers
Whether you need lockers, cleaning supplies or site furnishings, A.G. Maas can help. Founded more than 100 years ago, A.G. Maas has grown into one of the largest and most trusted facility supplies and furnishings companies in the Midwest. Set up an appointment to speak with a member of our team today.